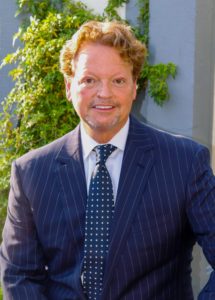 Atlanta Estate Planning Experts
Our Atlanta estate planning attorneys help clients with a variety of estate planning, probate, and trust administration tasks, including creating wills, trusts, durable powers of attorney, and advanced directive documents that support each client's objectives, values, and needs.
We help clients protect and plan for themselves, and their families. Everyone, regardless of financial worth, needs basic planning documents.
Atlanta Estate planning, probate, and trust administration is a team effort, and we work closely with our client's other professional advisors — including financial planners, insurance professionals, accountants, business partners, and trust officers — to ensure each client's estate planning documents support other areas of that client's plan.
Our Atlanta attorneys assist clients in probate and trust administration, typically representing the personal representative of an estate and/or the trustee of a trust. We understand that probate and trust administration can seem daunting. Our goal is to help you streamline the transfer of assets while minimizing tax and transfer costs, time, and complexity.
Build Your Business with Atlanta based attorneys. Protect Your Wealth.
The Partner You Need to Take Control of Your Company's Future.
Our business clients range from local Atlanta entrepreneurs to national enterprises. As your business grows, we provide general counsel services and assistance with owner and management issues, including tax planning, risk reduction measures, regulatory compliance programs, and strategic contracts. We also represent our clients legally to achieve growth and acquisition initiatives.
Regardless of what your company does, our business team of Atlanta based attorneys will handle all of your most significant business legal transactions, including mergers and acquisitions, divestitures, joint ventures, and complex financings.
Contact Atlanta Estate Law About Your Case
Please fill out the form below and you will be contacted shortly.
Five Concourse Parkway
Suite 3000, Atlanta, Georgia 30328
Office: 770.392.3334 
Cellular: 770.713.1606
Email: ldfoles@atlantaestatelaw.com